The stimulus for this inquiry came from Simulate, a newish "bioengineered food" company with a brutally honest name and slightly unsettling packaging.
Simulate chicken-flavored modified-wheat-protein Nuggs. I can't explain why one package says "chicken" and the other doesn't, or why the chicken looks so skeptical. Is this an example of suicide food? Or just a normal poultry gaze?
The Simulate company was founded in 2018 by a 19-year-old "serial tech entrepreneur," Ben Pasternak; it's based in New York and maintains a tech-y affect in its marketing. (Its slogan is "Upgrading the World to a Positive Food System"; the package instructions include "Pull Tab to Install";  the website includes a "changelog" of product updates, with version numbers.) The company filed for trademark protection for "Simulate" and "Simulate Nuggs" in 2021. The latter filing stipulates: "NO CLAIM IS MADE TO THE EXCLUSIVE RIGHT TO USE 'NUGGS' APART FROM THE MARK AS SHOWN."
So what is this thing called "nuggs," anyway?
- - -
Before there were nuggs there was nugget, a 200-year-old word of mysterious provenance that's been repurposed multiple times over the years. The OED gives two plausible origins: Irish English nodget and New Zealand nogget, both from the early 1800s. In Ireland, Scotland, and Australia, a nuget was a person "who is short of stature, and has a large belly." In Australia, a nugget could also be an unbranded calf (1875); in the southern South Island of New Zealand, a nugget was a small rocky outcrop in the sea.
NUGGET shoe polish was once a popular brand in New Zealand. Did the name refer to the luster of precious metals? Maybe. (Image via Facebook.)
I would have supposed "gold nugget"—"a lump of gold or other metal found ready-formed in the earth"—originated during the 1849 California Gold Rush, but the OED says its first use was in Australia in 1851. (Antedaters, start your engines.) By 1853, nugget could refer to "a lump of anything."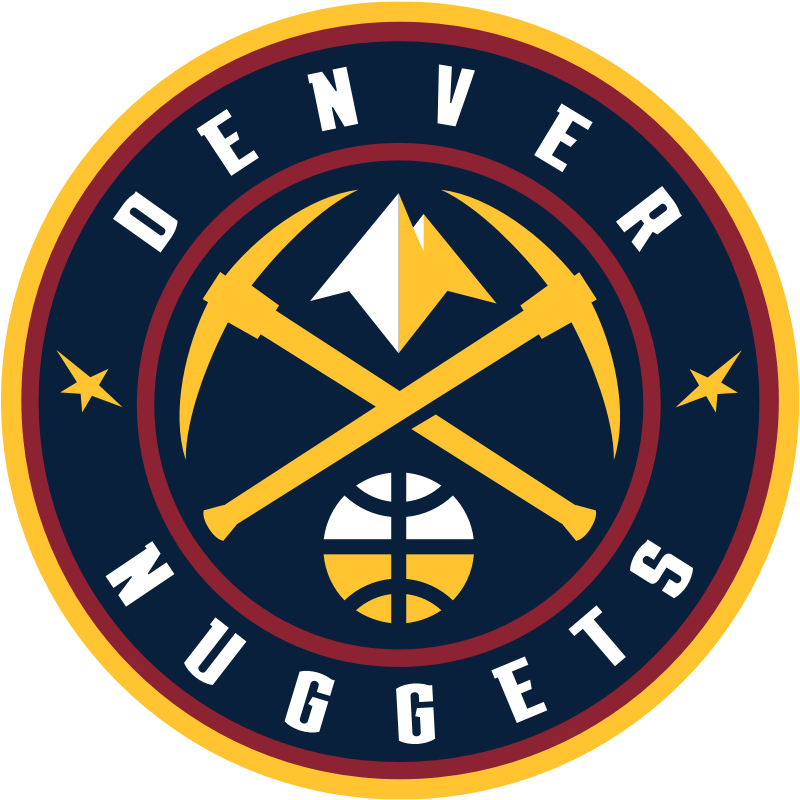 The Denver Nuggets basketball team was originally called the Larks, then the Rockets. It acquired its current name—a reference to the Colorado Gold Rush—when it moved from the (now-defunct) American Basketball Association to the National Basketball Association in 1974. "Nuggets" had been associated with Denver basketball since 1932, when an amateur Denver Nuggets team was a powerhouse in the Amateur Athletic Union. 
Decades later, we find nuggets (usually plural) referring to food. The OED's earliest citation is from the U.S. publication Harper's, in June 1938: "A shashlik, spitted nuggets of meat (beef, pork, bacon), on a long silver skewer." Chicken nugget gets its own entry: "A small piece of chicken, typically coated in breadcrumbs or batter and deep-fried, a number of which are usually eaten with accompaniments as a dish or snack. Usually in plural." The earliest undisputed citation is from 1976, in an ad for Troy's Fish House in the Jackson (Mississippi) phone book: "Catfish 'All You Can Eat'. Shrimp—Oysters—Steak. Chicken Nuggets—Burgers." Nugget is also used for meat substitutes, as in Quorn Meatless ChiQin Nuggets, which I wrote about last year.
- - -
For the next stops on the nugget trail—nug and nuggs—we leave the OED and visit slangland. The invaluable Greens Dictionary of Slang tells us that nug (noun) was used in the U.K. as a term of affection since the late 1600s—long before nugget gained currency. (In 1998, University of North Carolina slang researcher Connie Eble recorded nug = "young woman.") But nug was also a verb: as early as 1505, it meant "to fondle, to indulge in sexual foreplay, to engage in sexual intercourse." A nugging dress was old fashioned or out of the ordinary (U.K., 1698); a nugging house was a brothel (U.K., 1796). Green also has entries for nugs = "a woman's breasts" (U.S., 1993) and nuggins = testicles (U.S., 2009, from nugget  + nuts + to nug). Urban Dictionary has the shorter nuggs for "testicles," recorded in 2011.
Finally—finally!—there's nugg or nug in the cannabis sense.
Nug Oakland (California), "California's first Asian-owned equity dispensary / We validate parking!" For an explanation of this sense of "equity," see my 2019 post on Blunts+Moore.
Green's Dictionary of Slang spells it with one G, says it's a U.S. usage—an abbreviation of nugget—and gives this definition: "high quality, dense, small hydroponically grown marijuana; thus a portion of the drug." The earliest citation—once again thanks to the indefatigable Connie Eble—is from the 1998 edition of Campus Slang, published at the University of North Carolina.
One more nugg, this one in the cosmetics category and festooned with a gratuitous umlaut. I wrote in 2018 about nügg [sic] beauty, whose mission was "to deliver top quality, natural face and lip masks at pocket-friendly prices, in pocket-friendly packaging."
This was an unfortunate name, and I'm glad to report that the company is now called Baebody.
- - -
Perhaps you are now wondering about those Simulate Nuggs that started the investigation. Are they any good? What do they taste like? Wonder no more: They're fine, and they sort of taste like chicken. (The breading is nicely crispy.) It turns out that NUGGS was originally the company name as well as the product name; it was changed in July 2019. I can't say that SIMULATE is a world-beater, but it does seem to be distinctive, if not especially endearing. Then again, neither is a chicken.