This month's book recommendation, Being Wrong: Adventures in the Margin of Error, by Kathryn Schulz, is ten years old and as timely as ever.
I wrote last month about Schulz's excellent pieces for the New Yorker, and I'm here to tell you that Being Wrong is every bit as well researched, witty, and graceful. I'm sure it doesn't hurt that I'm fascinated by failure, but hey—everyone has a story to tell about wrongness petty or vast. Schulz's catalog of errors includes explorers undone by mirages, buyers beset by remorse, the famous gorilla-on-the-basketball-court experiment, the impossibility of saying "I am wrong" (as opposed to "I was wrong"), and the 'Cuz It's True Constraint (a name I love). She dips into cognitive psychology, history, philosophy, aesthetics, and religion; Newsweek called the book "intellectualism made fun!" and it is.
I listened to the audiobook, and immediately discovered that I'd been wrong for ages about the pronunciation of the author's last name. It rhymes with pools, not cults.
You can read an excerpt from Chapter 1 here.
*
Happy summer! In a seasonally appropriate post, Wordnik brings us five summer words and their origins.
*
I enjoyed interviewing Garrett Fischbach, a violinist with the Metropolitan Opera Orchestra, for my pro-bono client the Amateur Music Network. Furloughed along with the rest of the orchestra since March 31, Garrett is now teaching full time.  Often, he told me, "amateurs don't realize just how much they can do. All they need is a little bit of prompting from someone who has the keys and opens the door to a lot of technical challenges that they thought were beyond their reach." P.S. Check out AMN's listings and workshops, too.
*
We wear masks these days for public-health reasons, sure, but also for self-expression. I wrote for Strong Language about masks with a certain sweary je ne sais quoi.
Buy it at RedBubble
*
Speaking of swearing, Stefan Fatsis writes about elite Scrabble players' proposal to disallow "offensive" words—especially racial slurs—from game play.
*
The Dixie Chicks have dropped "Dixie" from the trio's name, apparently to avoid associations with the pre–Civil War South. That means there are now two all-women bands called The Chicks. (The other one is in New Zealand.) Remember when lead singer Natalie Maines told an audience in London she was ashamed that President George W. Bush was from Texas? That was in 2003. We grow old, we grow old.
*
Where does "Dixie" come from? Short answer: It's an abbreviation of Mason-Dixon Line, the boundary between free states and slave states. For a long and well-sourced answer with many musical interludes, see this post by Dave Wilton, author of the Wordorigins blog.
*
Namerology on the "brand curse" of the name Jemima: "It stands as an example of the power of names in guiding perceptions, and how a name's meaning can both shape and be shaped by the world around it." (I wrote about the Aunt Jemima brand last week.)
*
Uncle Ben's rice and Eskimo Pie (originally called the I-Scream Bar) are also planning to change their names because of racist associations, and Cream of Wheat and Mrs. Butterworth's will be reviewing their brand imagery.
Early Eskimo Pie ad
*
Speaking of names used as slurs, "how did the name Karen become cultural flashpoint "Karen" — an entitled middle-aged White woman who needs to speak to the manager?" Writing for The Pudding, Jan Diehm, Sara Stoudt, and Amber Thomas dig deep into baby-name statistics to find out why Karen became a symbol, what "the other Karens" might be, and even what the male equivalent of "Karen" is. (And how cool is it that The Pudding's domain extension is dot-cool?)
*
"It is well past time for the Army to follow the Marine Corps and Navy in removing its monuments to the men who fought for its starkest embodiment: the Confederate States of America." Five suggestions for renaming from War on the Rocks.
*
I like quarschmerz a lot (from quarantine + weltxchmerz).
I'm down with what might be nothing more than an extreme case of quarschmerz.

— Benjamin Dreyer ️‍ (@BCDreyer) June 24, 2020
I am much less fond of covidpreneur, which is not, alas, a one-off.
Just got a PR pitch that includes the word "covidpreneur"

— Ben Smith (@benyt) June 24, 2020
 *
On Twitter, Christine Harkin pointed out, reasonably, that "Grade C" maple syrup is much tastier than "Grade A," which sparked a chorus of hallelujahs. But hang on—as it it turns out, there is no more Grade C syrup, because five years ago all syrup became Grade A with added descriptors like "Amber," "Dark," and "Very Dark." Read all about it on Epicurious.
There's no grade on the Vermont Country Store's maple syrup, so I assume it's pass/fail.
*
You may think it would be great fun to name an alcoholic beverage, but that's because you haven't yet read this article about the many, many, many pitfalls involved. (You are correct, though, that this is the 4,789th appearance of the "What's in a Name?" headline.)
*
The new episode of the 99% Invisible podcast looks into the world of Japanese mascots, with a focus on the wonderful Mondo Mascots Twitter feed and the odd turn it took in mid-March, as the COVID-19 pandemic spread:
Some of the more well-known mascots were adding all these new flourishes on top of the regular mascot costumes. They were all wearing long, flowing blue wigs, colorful fish scales, and a beak. It was like all these different mascots were channeling the same mythical character. It was a mythical character called Amabié: a 174-year-old creature that has recently become the unexpected hero of the COVID era in Japan. 
There's lots more, so give it a listen (or read the transcript with accompanying images).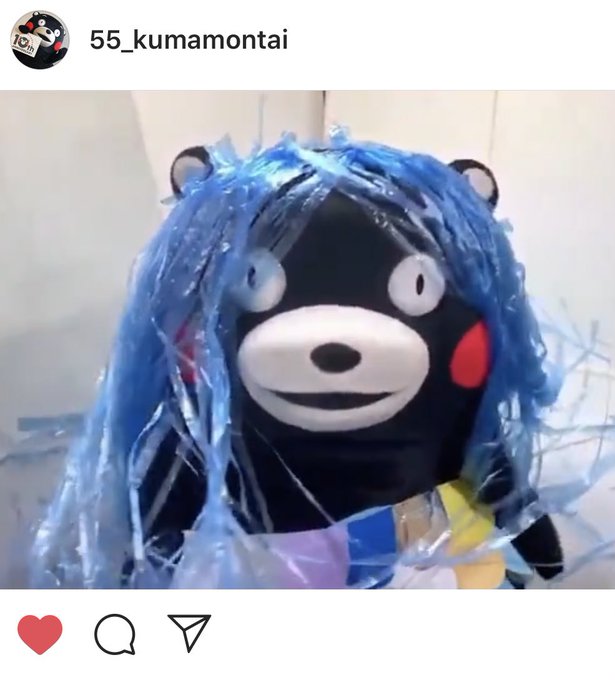 *
I've done my share of critiquing political ads, so I was pleased to see Dan Pfeiffer's conversation with messaging expert Anat Shenker-Osorio, who dissects some new entrants in the field. I recommend the whole "Campaign Experts" series for anyone interested in effective communication.