Women, do you feel locked out of the consumer playground? When you go shopping, do you say to yourself, "Golly, I sure wish they made a car/Chardonnay/chocolate bar/pen just for women?"
Nope, didn't think so. But that hasn't stopped manufacturers from trying.
One recent example: the Honda Fit She's [sic]. How do we know this car is for women? Well, there's a heart instead of an apostrophe in "She's." It's available in pink or "eyeliner brown." And it comes with a PlasmaCluster A/C system "that pumps out specially treated air that improves your skin."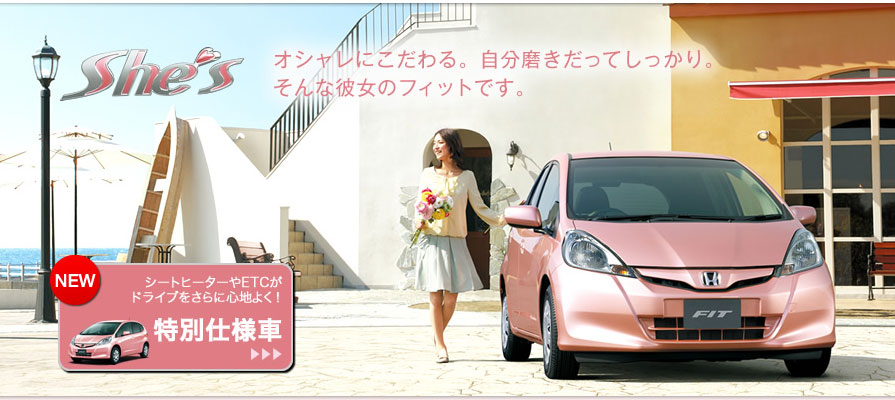 Via BoingBoing.
So far, the She's is – I can't believe I just typed "She's is" –available only in Japan. But you can buy lady-wine right now, right here in the U.S.
Be. wines at my local supermarket, Piedmont Grocery.
Be. wines were introduced earlier this year by Beringer, the oldest continuously operating winery in the Napa Valley (established 1875).
"Get in the mood." Be. point-of-purchase poster at Piedmont Grocery.
The brand is targeted at "eighties babies*," according to Beverage Underground, an industry blog. A Beringer spokesman, Stephen Brauer, explains:
"Be. is about inspiring Millennial women to open up to the exciting world of wine without taking it too seriously. … This launch of this brand is particularly important to us because the women behind its inception are among the most curious and influential in the industry right now. We want to make sure they feel inspired to explore and are rewarded with a small but exciting indulgence."
The name is a truncation of Beringer; I'm guessing that's why it's punctuated with a period. It also also works as an imperative, and it's easily extended into other brand language: Pinot Grigio is called Be.Bright; Chardonnay is Be.Fresh. The store locator, I regret to inform, is labeled "Find your Be. Spot."
I'll give them this: Be. is a whole lot classier than most of the other names in the women's-wine category – names like Happy Bitch, MommyJuice, and Mommy's Time Out. (For more in-depth coverage, see Jessica Stone Levy's posts on "drinking with my ladybrain.")
Need a snack with your vino, girlfriend? Cadbury (now part of Mondelēz International!) has just the thing: Crispello chocolate, "three curved crispy wafer shells, each one filled with a smooth creamy center, dipped in Cadbury milk chocolate," according to a press release. It's "a lighter way to eat chocolate," says Cadbury, which is why it's OK for XX types.
Because, as we know, women need a lot of coaxing to get over our well-documented hormone-linked aversion to chocolate. 
Just one little question, Cadbury: If it's for gals, shouldn't it be Crispella?
For more on "needlessly gender-specific products," see this Businessweek slide show, which includes the now-notorious Bic for Her pen.
And for something a little more high-toned, read "Hey, Lady!" a conversation between Ben Yagoda and Maria Yagoda.
Let's let the Flight of the Conchords have the last word on the L-word.
__
* Blonde ones, from the looks of it.