In retail branding this season, ampersands are the new black. I've written previously about ampersand-linked retail brand names like Judith & Charles, Fifth & Pacific, and Georgi & Willow, and I'm working on a new post that compiles more than 30 additional "X & Y" names. In the meantime, here are two examples of how the ampersand is extending its reach.
Crate & Barrel, the mid-market home-furnishings chain, this week launched a $10 million ad campaign based on the ampersand. The ads—which will appear in magazines, on TV, online, and in stores—use "X & Y" headlines to celebrate connections: "Hostess & Mostess," "Love & Light," "Happy & Hanukkah."
Here's one of the print ads:
And here's the "Now & Forever" spot:
See more Crate & Barrel ads at Creativity Online. 
To make sure you get the point, the stores are selling a pillow with "our iconic Helvetica ampersand."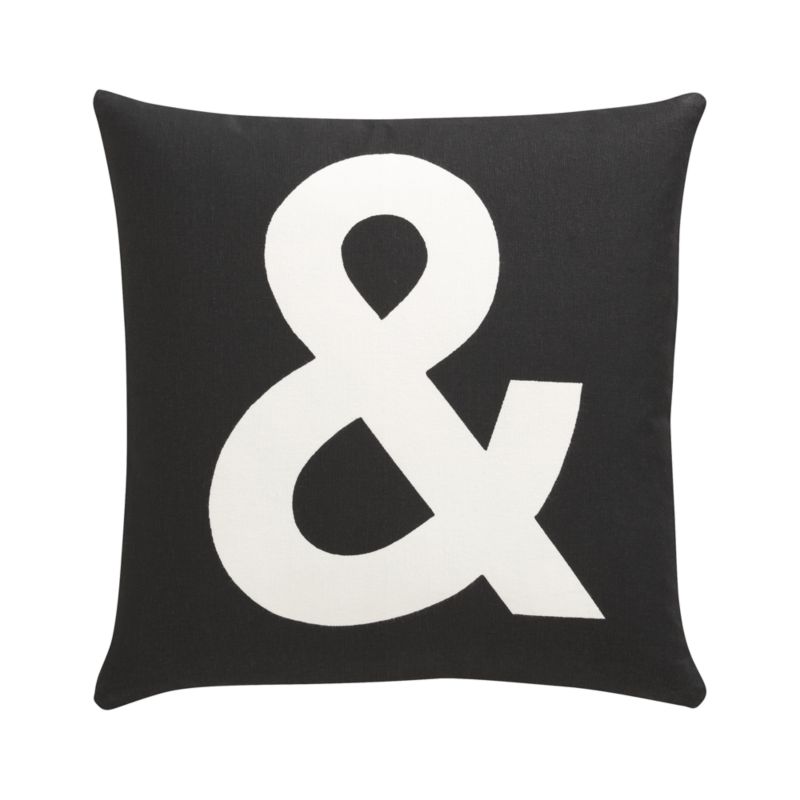 In another corner of retaildom, women's-wear designer Eileen Fisher has created an "Ampersand" category to tell stories that go "behind the label" and beyond color and fabric content.
The home page:
A print ad:
Vanity Fair, September 2012
In case you didn't know: The word "ampersand" first appeared in print in 1837; it's a contraction of "and per se and." Read my 2007 post about ampersands, in which I quote liberally from Ben Yagoda's excellent book When You Catch an Adjective, Kill It.