This teapot-teacup nesting set tickles so many of my fancies: it's a pop-culture reference; a mister name; a pun; and a practical, ingenious design. And it makes me laugh.
"Currently being made" by Etsy seller LennyMud.
The same Etsy seller also makes this version, which is sold out at the moment.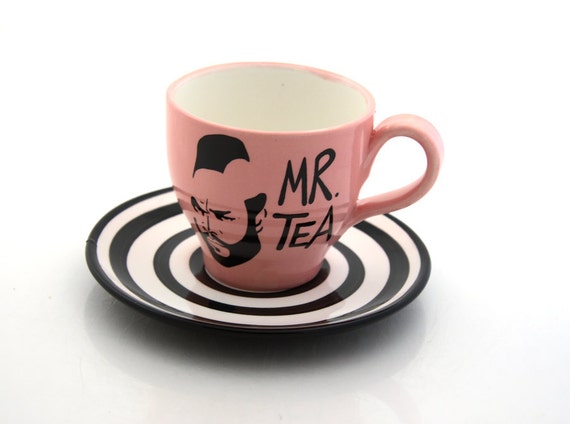 The pink color is a nice touch.
And there's a 16-ounce mug, too.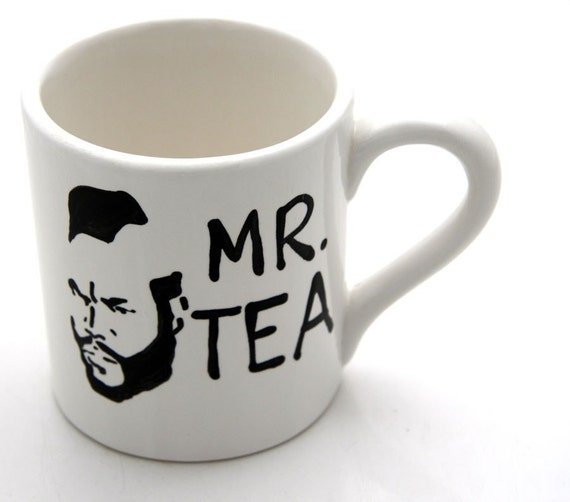 The real Mr. T—born Lawrence Tureaud in 1952—is still around. He wrestled and played football in high school, served in the US Army, then worked as a nightclub bouncer, where he created his Mr. T persona. (He wore gold chains and other jewelry that had been lost or left behind by customers.) He had small roles in movies (DC Cab, Rocky III), but his big break came when he joined the cast of The A-Team, the NBC action-adventure series that ran from 1983 to 1986. As Sgt. B.A. Baracus—"B.A." stood for "Bad Ass"—his signature line was "I pity the fool."
Photo from I Pity the Blog.
According to his official bio, Mr. T doesn't drink alcohol. Whether or not he enjoys tea is not noted.